Jump-Start Action Songs
Teachers' Choice Award 2003 (Learning Magazine)
Parents' Choice "Recommended" 2002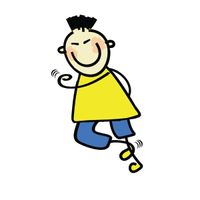 Jump-Start your children's minds and motor development with winning songs and action activities. Featuring a selection of Ronno's most motivating movement/action songs from his recordings pre-2002, as well as the sensational new song "Twist, Stop, Hop." The guide, by Kathryn Short, Ed.D., is packed with valuable and exciting activity ideas and resource material (PDF version included with album download).
Recommended for ages 3 to 9
.  
JUMP-START ACTION SONGS (9168CD)
Nurturing a Child's Mind - Strengthening Motor Skills
Read more…
NOTE
: For non-downloadable (physical) 
orders originating outside of continental USA and Canada
, please 
contact us
 for applicable international shipping charge. Thank you! 
Downloads (Full Album OR Singles)
Jump-Start Action Songs
RONNO
0:00/2:57

0:00/3:20

0:00/2:58

0:00/3:37

0:00/2:52

0:00/4:41

0:00/2:07

0:00/3:34

0:00/2:47

0:00/3:14

0:00/5:25

0:00/3:16