About RONNO
The foundation of RONNO's remarkable achievement as an internationally renowned, award-winning children's singer-songwriter, entertainer, and educator is his ability to unite his strong musical background with his teacher training - and to have lots of fun doing it!





Music has always played an integral role in RONNO's life. He spent most of his teens and twenties performing in notable pop/rock bands, along the way co-writing 3 pop-rock/"new country" hits for other artists. RONNO is a fitness enthusiast, and he makes a deliberate effort to infuse his passion for healthy living into his recordings and live shows. 




 




RONNO (aka Ron Hiller) earned his B.A. at the University of Waterloo and his B.Ed. at the University of Western Ontario. Upon graduating, he was inspired to combine his passions for music and education. He immediately launched his new career as a children's performer, songwriter, and educator, believing strongly that learning through music is a playful approach that makes learning more memorable and motivating. In the ensuing years, RONNO's energetic, highly polished music & movement shows have delighted children and families throughout the U.S. and Canada, as well as much of Southeast Asia. He is proud to be a KIMBO Educational (based in Eatontown, NJ) recording artist and has released 12 award-winning CDs for them to date. Kimbo was the preeminent children's music company to launch children's recording artist/entertainer Raffi in USA.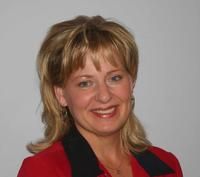 Liz Jones-Twomey partnered with RONNO in the creation of all their "brain-based" fitness recordings/resources: Catch A Brain Wave Fitness Fun; Smart Fitness, Smart Foods; Smart Fitness Workout DVD/Video Stream; Wiggle Jiggle Fitness Fun; Baby Connections Song Time; and the Rockin' Reflex Video Stream/Audio packages.  
Together they also present live concert performances of their award-winning, "brain-based" Daily Physical Activity material. Additionally, Liz is a dynamic workshop presenter who presents both nationally and internationally. She is a practicing Elementary Teacher and Primary Specialist with more than twenty-five years of teaching experience. She is also recipient of the 2002 International Teaching through Movement Award (presented by the Educational Kinesiology Foundation, Ventura, CA).

In 2003, Liz was chosen to receive both the W.T. Townshend Award for Teacher Excellence (Waterloo Region District School Board, Ontario, Canada) and the Speedo National Fitness Intstructors' Award. Liz is a certified International "Brain Gym" Instructor.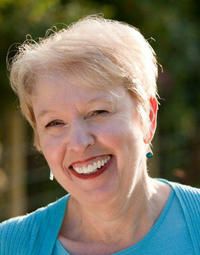 To ensure his songs offered up both clever, catchy lyrics and plenty of giggles, RONNO teamed up with Judy Millar, his principal lyricist. Judy was chosen First International Children's Poet Laureate in 1993, in cooperation with the World Academy of Arts and Culture.

She has also won numerous awards for her writing for adults, and has been published in magazines, literary journals, periodicals and anthologies.
Judy is the author of Beaver Bluff: The Librarian Stories. Some of her humorous spoken-word performances for adults can be viewed on YouTube.com. And on top of all that... she's RONNO's sister! 
RONNO's children's recordings have been acclaimed across the U.S.A., including:
Parents' Choice Awards (USA) for Catch A Brain Wave Fitness Fun; Rockin' Reading Readiness; Castles, Knights, and Unicorns;
Teachers' Choice Award (Learning Magazine) for Jump-Start Action Songs;
Dr. Toy's 10 BEST Active Products the Smart Fitness Workout DVD and Catch A Brain Wave Fitness Fun CD;
Dr. Toy's 100 Best Children's Products & 10 Best Audio/Video Tapes for Castles, Knights & Unicorns and People in Our Neighborhood;
Early Childhood News, Directors' Choice Awards for Catch A Brain Wave Fitness Fun, People in Our Neighborhood, On the Farm with RONNO, and "Yes, I Can!" Songs;
Parents' Council Seal (U.S.A.), for POSITIVELY Singable Songs.
RONNO is currently performing his action-packed shows across the U.S. and Canada, inspiring kids to get moving, sing, and have a great time!