Live! Kids' Entertainment
RONNO's shows ...uniquely entertaining music & movement experiences!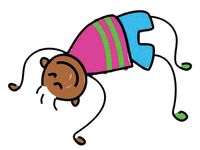 Internationally acclaimed children's entertainer/recording artist RONNO presents energetic, highly interactive music & movement shows filled with plenty of fast-paced action, dancing, waving ribbon streamers to music, singing - and more!
    Check out the YouTube videos below to see for yourself!

Kids love the silly stuff sprinkled throughout and the many opportunities for active participation, while parents appreciate the meaningful content frequently found underneath all the POSITIVE FUN. 

RONNO's highly engaging, dynamic shows are available for your community events, festivals and corporate/private parties.
     Contact us for a quote and to reserve your date!
Don't just take our word for it...
Delightful, fun, colourful, five-star entertainment! 
RONNO recently performed for a big crowd at our Bronte [Oakville] Block Party and he was remarkable! His show is joyful, interactive and fun - and his message is all about love and inclusivity. His act opened with colourful, twirling ribbons that he shared with our audience of both kids and grown-ups - and, if you can believe it, things kept getting better from there. He moved through the crowd playing his guitar, singing and dancing and inviting everyone to join him - and they sure did! RONNO puts on more than a show - it's an experience! If you're looking for a captivating children's performer with heart, he comes with our highest recommendation.
Kylie Wilson, Executive Director, Bronte Business Improvement Area

Your performance [at the Scouts Canada Beaver Sleepover in Toronto's Rogers Centre (formerly Skydome)] was great! I had the opportunity of watching the adults and the Beavers during the show, and they were just having a blast! It was definitely a highlight of the entire event. Many of the letters that we have received have said they really enjoyed your truly unique performance.
Lil Fulford, Assistant Provincial Commissioner, Scouts Canada Provincial Council for Ontario

RONNO played to our sold-out show and proved to be a hit for both our kids and parents. It was an energetic, fun-filled performance with great lyrics and audience participation.  
Karen Hunt, Chairperson, Kids & Company series at Old Town Hall, Aylmer, ON

RONNO performed for 1,500 children in two concerts. He is very energetic, motivating and very interactive – a great children's entertainer!
Sharyn Brown, Concert Chairperson, Las Cruces Association for the Education of Young Children, Las Cruces, New Mexico

Your return visit to the London International Children's Festival was a delightful addition to our celebration. Your light-hearted and interactive rapport with your audience resulted in a great performance.
Pat Finch, Executive Director, London International Children's Festival

I just wanted you to know how much your energy and talent were appreciated by the families in Ilderton! I heard so many good things about how you got the kids so involved…
Ilderton Lions Club, Ilderton, ON

RONNO is our feature entertainer at the amphitheater here at Santa's Village. His show is by far and away one of the most popular attractions, and we receive numerous positive remarks about how much everyone in the whole family enjoyed his performance.
Jamie Hopkins, General Manager, Santa's Village, Muskoka

Our audience loved RONNO so much we had to get him back for a repeat performance. His fun lyrics, upbeat music and action-packed show have children singing and dancing through the entire concert.
Brenda Bouchard, Director, Popsicles & Piccolos (Northern Lights Festival Boreals Children's Concert Series), Sudbury, ON

Thanks again for putting on a fabulous children's show for us. We got positive feedback from parents afterwards, stating they really enjoyed the performance.
Valerie Momney, Optimist Club of Ingersoll, ON