Live! Educational Concerts
For over 20 years, RONNO (a.k.a. Ron Hiller, B.A., B.Ed.) has presented his award-winning Educational Programs to elementary and pre-school students across much of the U.S., Canada, and Southeast Asia, treating children to one of the most exciting educational experiences of their young lives. RONNO's highly interactive musical shows encourage positive character development, promote physical fitness, and build early literacy – in a FUN way!
CHARACTER-BUILDING FUN!
Respect for Self, Others & Our World
 
Encourage children to develop core values, grow as individuals, and become responsible citizens.
 
Based on RONNO's Character Development Songs for Kids and POSITIVEly Singable Songs albums, this lively and engaging presentation includes song material that speaks in kid-friendly language to many critical issues:
Conflict resolution/Getting along

Doing/being our best

Kindness

Self-Control

Respect for Cultural Diversity

Cooperation

Active, healthy lifestyles

Caring/Sharing

Anti-Bullying/Empowerment

Tolerance

Environmental responsibility
KIDS-MOVE FITNESS FUN!
Play-based, Developmental Movement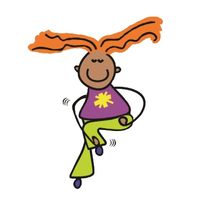 Bring hugely motivating movement-to-music fitness experiences to your community and/or school district.
 
These highly interactive concerts incorporate energizing workouts from RONNO & Liz J-T's award-winning recordings, all designed to promote quality physical activity in a majorly FUN way, while also encouraging healthy nutritional choices.
 
Strengthening learning through "brain-based" guided movement!
What educators are saying about RONNO shows:
What a great morning! We hope that you enjoyed yourself as much as we enjoyed listening and participating!....our 2 schools enjoyed it immensely! The parent feedback has been very, very positive! Many thanks!
Darcea Hiltz, Music Teacher, Falgarwood & Sheridan Public Schools, Oakville, ON
Thank you for a fabulous performance. The kids were so happy, and the feedback from parents has been wonderful!
Kristin Moilanen, Parent-Teacher Council, Alameda Childhood Center, Farmington Hills, MI
That was spectacular! Beyond my highest expectation!
Christy Webster, Primary Teacher, Sandhills, P.S., Kitchener, ON
Thanks again for a great show!! It was awesome!
Gary Moore, Vice-Principal, Pleasant Valley School, Dundas, ON
They loved it! And the teachers thought it was just marvelous!
Cathy Aayle, Principal, Orchard Park Public School, Orillia, ON
You did a wonderful job! That was just excellent!
Margaret Perrotta, Teacher, St. Nicholas Catholic School, Waterloo, ON
That was terrific!
Patrick McCarthy, Principal, Jefferson Public School, Bramalea, ON
RONNO has the ability to excite and energize children one minute, and extablish control and calm the next. Students and teachers alike feel as though they've been thoroughly entertained and enriched.
Liz Jones-Twomey, Teacher, Wilson Ave. Public School, Kitchener, ON